Description
Mindfulness is an exceptionally powerful tool that enables you to adopt a new mindset with a proven, lasting impact on the self-management of stress and anxiety.
It has become increasingly popular as more and more people seek out a holistic approach for counteracting the effects of today's busy lifestyle. Our wide range of accredited Mindfulness courses will enable you to learn powerful techniques for yourself that you may also want to use to teach to others.
Use these powerful courses to build knowledge and skills to help yourself, your family, and friends, or to follow a new exciting career path setting up your own business as a fully accredited Mindfulness Practitioner. All of our Mindfulness courses are fully accredited by the CMA (Complementary Medical Association) and will enable you to get full insurance to set up your business and to start seeing clients. Let us support you every step of the way – join our online student group, meet study buddies in your local area, and let our experienced tutors cheer you on as they mark your assessments along your new exciting journey!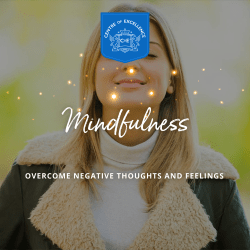 The term mindfulness refers to maintaining a moment-by-moment awareness of your feelings, thoughts, and sensations as well as the surrounding environment while paying attention without judging them. It involves turning your thoughts into what you are sensing in the present moment rather than the past and the future. Various practices help to achieve the state of mindfulness such as tai chi, qigong, yoga, and mindfulness meditation. The moment-by-moment awareness of your feelings and thoughts helps you improve your focus, learning capability, working memory, cognitive flexibility health, and relationship satisfaction. It also helps you cope with depression, stress as well as turnover, and burnout at your work.